When I switched to the Yoga in early 2014, NW was winding down, and I didn't get the chance to post about it. Now that I'm finally switching away from it, I wanted to put down my thoughts.
Really, all I wanted in 2013 was a thinner and lighter convertible tablet: the ThinkPad tablet line had evolved from the lovely X200 Tablet to the horrendous X220 Tablet and X230 Tablet, and it looked like that was the end of it!
For a time it looked like the gimmicky Helix would be the sole successor to the tablet line, which definitely would have limited my options: there was literally nothing else on the market. I was still doing a considerable amount of digital art in 2013, so I felt that a laptop with a digitizer was a necessity (though clearly I had been toying with the idea of getting a normal laptop and a discrete tablet with the LT1423p).
But somewhere along the way the Yoga S1 (I suppose the 1 indicates that its the first generation TP Yoga) showed up, and I liked the Yoga on paper because it was thinner and lighter than the X220 Tablet and had some semblance of normalcy in a sea of strange transforming things and 2 in 1 things and pure tablet things that I wanted to have nothing to do with. So I wanted to give the Yoga a try, and I'm pretty sure I bought it directly from Lenovo for what must have been close to if not more than $1000.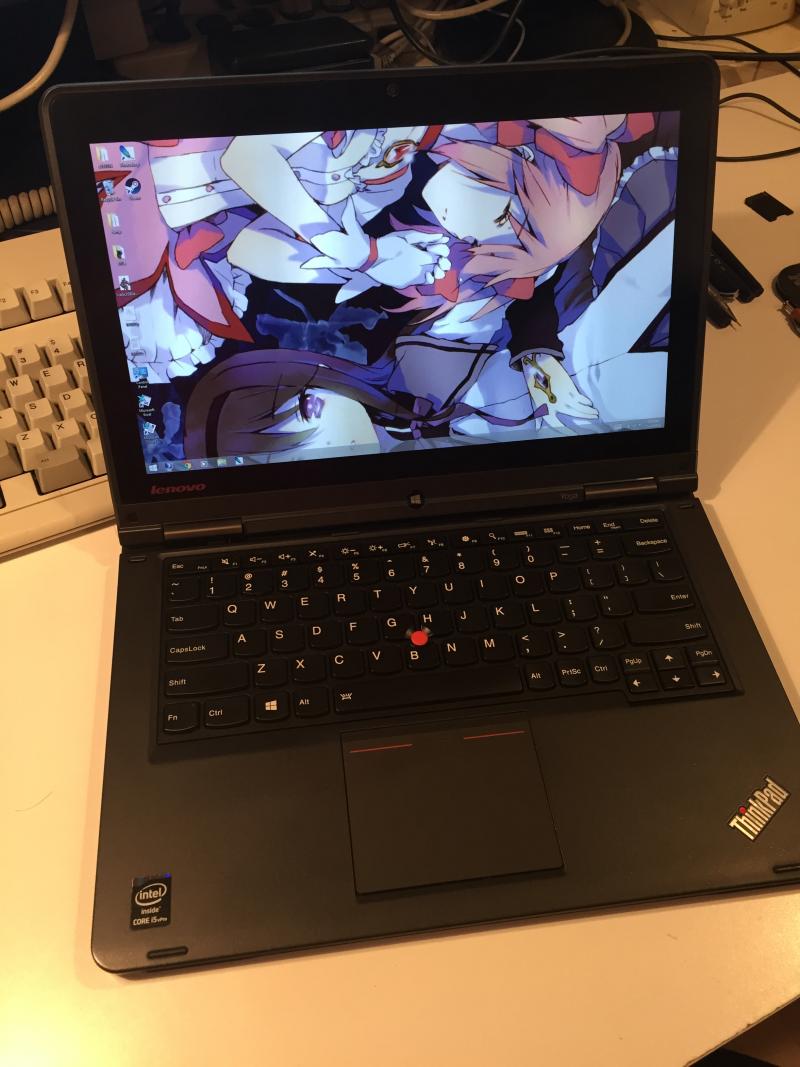 The Yoga weighs 3.5lbs (and of course I've weighed it), covers an area of 12.5" x 8.7", and has a thickness of 0.75″. A 1080p screen was standard, but I think the Wacom digitizer wasn't. It's got 2 USB slots, a mini-HDMI port, an SDHC card slot, a regular headphone jack, and that's pretty much it. My configuration had an i5 4300U, 4GB of memory, and a 180GB SSD with Windows 8.1 (the first laptop I bought with an SSD installed)
And of course, there's convertible element. The Yoga has an optional digitizer and how do you use it? You fold the screen all the way back through 180 degrees, all the way to 360 degrees, and then you set it down on what was the keyboard. The gimmick is that the keyboard bezel raises up to become flush with the keys such that you can't press on them when the machine is converted.  I really have mixed feelings about this mechanism: I can see floppy keys being annoying, but I've also changed the keyboard, and rising bezel adds a lot of weight to what should be a very light part.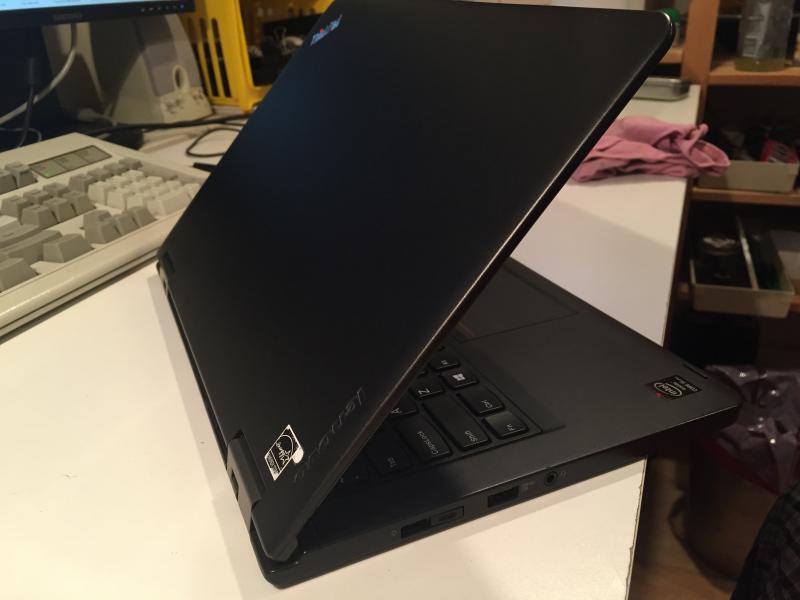 But gimmicks aside, I must have liked the Yoga enough to keep it then, and I still think it's a solid machine. I used it for more than two and a half years, and I wasn't constantly looking for something better because it was finally good enough. With all the ThinkPad tablets I felt like I always wanted just a little more, whether it was performance, battery life, weight, screen resolution or whatever. It's both incredibly frustrating and incredibly ironic that there was never a good enough ThinkPad tablet, and it was the Yoga that finally did it and really the biggest feature was that it was mostly normal. 
If only more OEMs could understand that less is more. Apple understood it for some time, but they have lost their mind now.
It's only now when I don't think I need a convertible, and I can have passive cooling, half the weight, and twice the screen resolution that I've started looking at replacing the Yoga. After two and a half years of using it actually pretty heavily my only real complaint is the poor quality of the digitizer and the crappy pen (ok, an extra USB port or two may have been nice, but I suppose two is standard fare these days).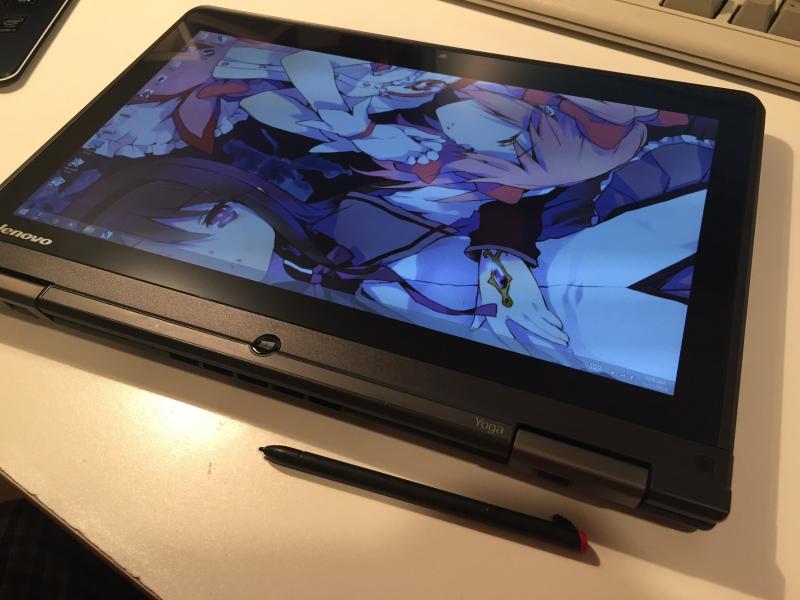 So props to Lenovo for getting the design right. The fact that there are a lot of Yoga-style convertibles now is a testament to how convenient this particular conversion style was and still is.